Faraday Animal Hospital is aware of the vast amount of information available on the internet. Our team has taken the time and evaluated the following sites. We trust the information the listed websites provide to you, our client, and member of our family.

Emergency Hospital Serving our Area
Kawartha Veterinary Emergency Clinic - https://kvec.ca/
Phone: 1-705-741-5832
1840 Lansdowne St. W. Unit 1B Peterbrough, ON


The Pet Hospital of Prince Edward & Hastings Counties https://www.bellevillepetemergency.com/
Phone:613-968-9956
5529 Hwy 62 South Unit 2-5 RR#2 Belleville, ON
General Resources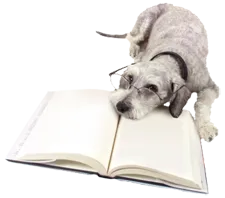 The College of Ontario Veterinarians
www.cvo.org


Canadian Kennel Club
www.ckc.ca/en

Pet Poison Helpline
www.petpoisonhelpline.com

Ontario Poison Centre
Phone 1-800-268-9017

https://www.ontariopoisoncentr...
Ontario SPCA
www.ontariospca.ca